Available as a sun room or patio room. Our 230 Sun and Stars Curved Eave sunroom can be used for many different applications. All glass systems as shown here are quite often used as outdoor areas, the ultimate in outdoor living… indoors!
This incredibly flexible sunroom can have any portion of the roof designed with solid or glass panels. The curved glass area insures the maximum viewable area using a superior strength of aluminum we can minimize obstructions caused by large framing members.
Shown here is our curved eave sunroom/patio room/patio enclosure with glass kick plates below the easily removable windows.
Our high performance Conservaglass Plus ensures your sunroom will be usable year round.
Model: 230 Sun and Stars Curved Eave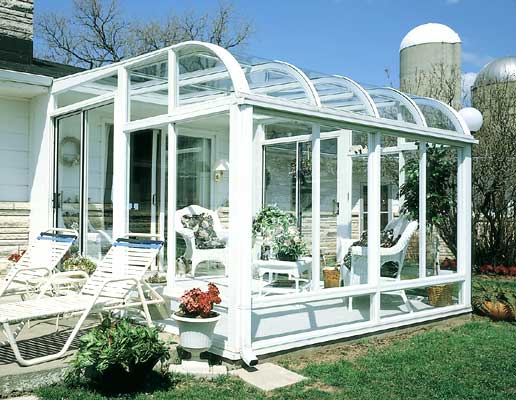 Home | Four Seasons Sunrooms | Why Sunrooms | Sunroom Gallery
Patio Enclosure Product | Patio Design Steps | Patio Room FAQs | Room Additions
Conservatory | Warranty | Sunroom Windows | Contact Us | Site Directory